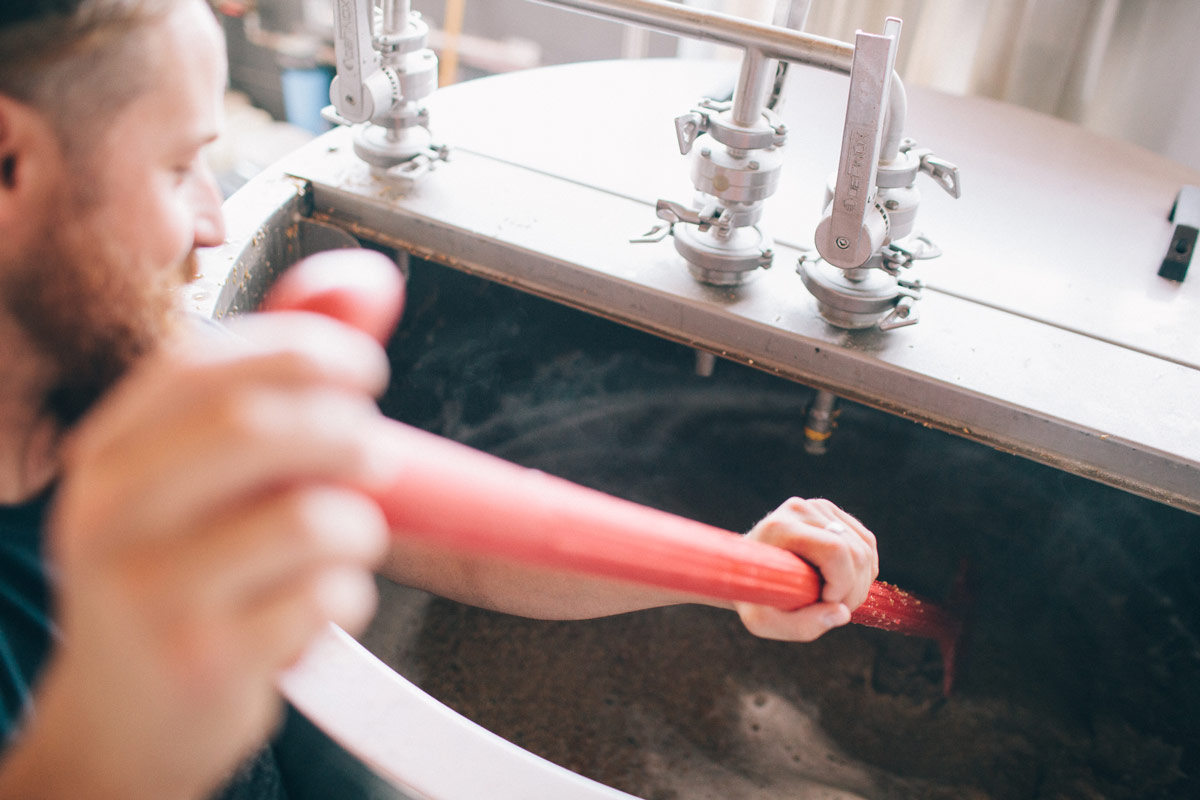 3 YEARS OF RAINHARD
Sunday June 3, 2018
This May marked the 3rd anniversary of our little brewery. It's amazing to think of where we were in 2015, and where we are now. Starting off on a relatively small 7bbl system, we didn't think we'd be firing up a brand new 20bbl system a mere 3 years later, but here we are. We're so excited to continue our growth in Toronto and in the Stockyards, and to continue making the beer we want to drink.
3 years ago, we were the first brewery in the Stockyards. It's a strange place up here, but we're proud to call it our home. Within the last year, we've been joined by 2 other breweries; Shacklands Brewing and Junction Brewing, helping us shape the Aleyards into what it is today. We're proud and happy to have these friends as neighbours, and we're so excited to be able to work on some great events together in the future.
Here's what we have planned for year 3.
3rd Anniversary Party
This year we'll be celebrating our 3rd birthday on June 23rd, 2018. Sul-Irmaos Smokehouse Truck will be in the parking lot serving up delicious food while we serve up some limited edition brews in the tap room. We'll also have live music by Sam Cash and Kristian Montano throughout the day. Join us from 12-7pm! See facebook for more details.
Sour Beers
We're expanding on our revolution series of sours that we launched last summer and will take them in a whole new direction. We've brewed into our beautiful Foedres and will try to make new experimental sours under a new title as well as adding Rage And Love and its variants to the core line up.
LCBO
We're expanding our LCBO presence with the addition of Armed 'N Citra to the seasonal lineup. We are also going to be transitioning our Kapow! SKU to now be available in 474mL cans alongside Armed 'N Citra starting summer 2018. That means more beer, more LCBOs and now in tall cans!
Tap Room
Our tap room has undergone a wonderful little facelift with the construction of the bigger brewhouse. We've opened up the space with some picnic tables, board games and more events in the pipeline. Keep up with us on social media as well as our events calendar for all upcoming activities at the brewery.
Team
We're also pleased to welcome few new team members to our tap room, production and sales teams! All this to make sure you get the best beer and experience possible. They're really great, so if you see them, please say hi!
We're so excited for you to try all of our new beer and see what we have in store for the rest of 2018 and on.
Love always,
Rainhard Brewing Co.